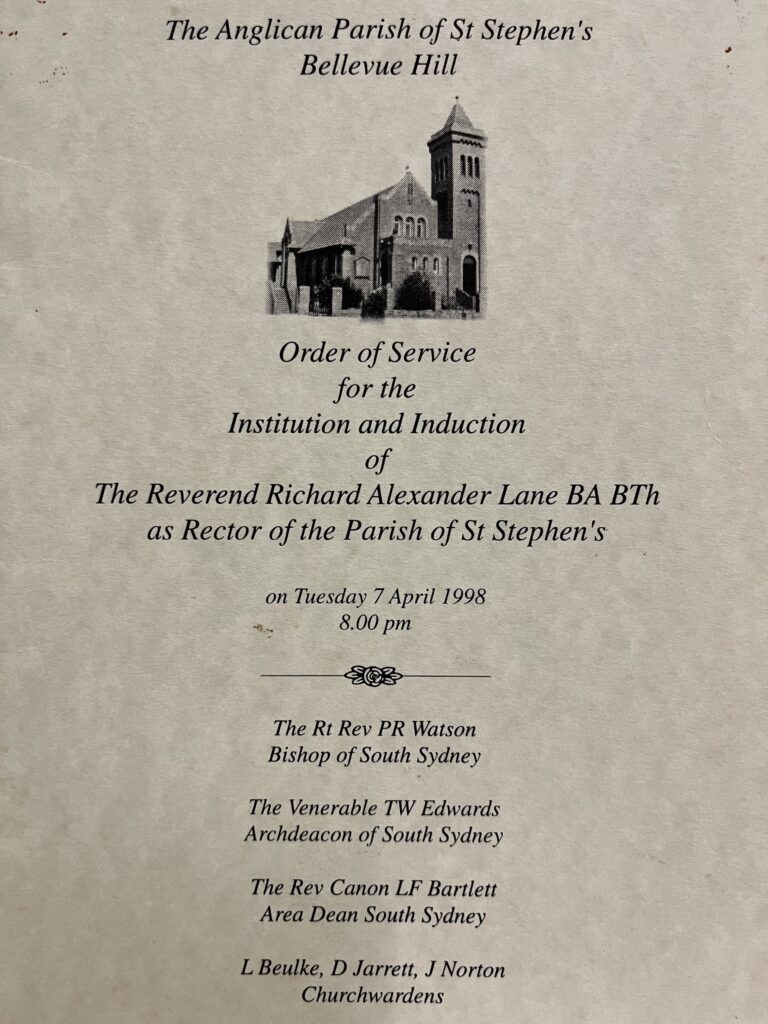 Today marks 24 years since I began here at St Stephen's Bellevue Hill in the Eastern Suburbs of Sydney.
I'm very thankful to our God and Heavenly Father for his mercy and grace in upholding me through that time. It was Holy Week back on this date in 1998 and so my first service was Good Friday and thus next week I will be celebrating our 25th Easter weekend in the parish.
It was a significant day in the history of Ireland as the 10th April 1998 was the date that the Belfast Belfast Agreement was reached (and so is often called the Good Friday Agreement).
Harry Goodhew was the Archbishop of Sydney. Stuart Piggin has written a wonderful biography of Harry which spurred me to write to him last year and I received a lovely reply. Harry had just turned 90. Below is a photo of my license from the Archbishop…and, despite the date, it was not an April Fool's joke.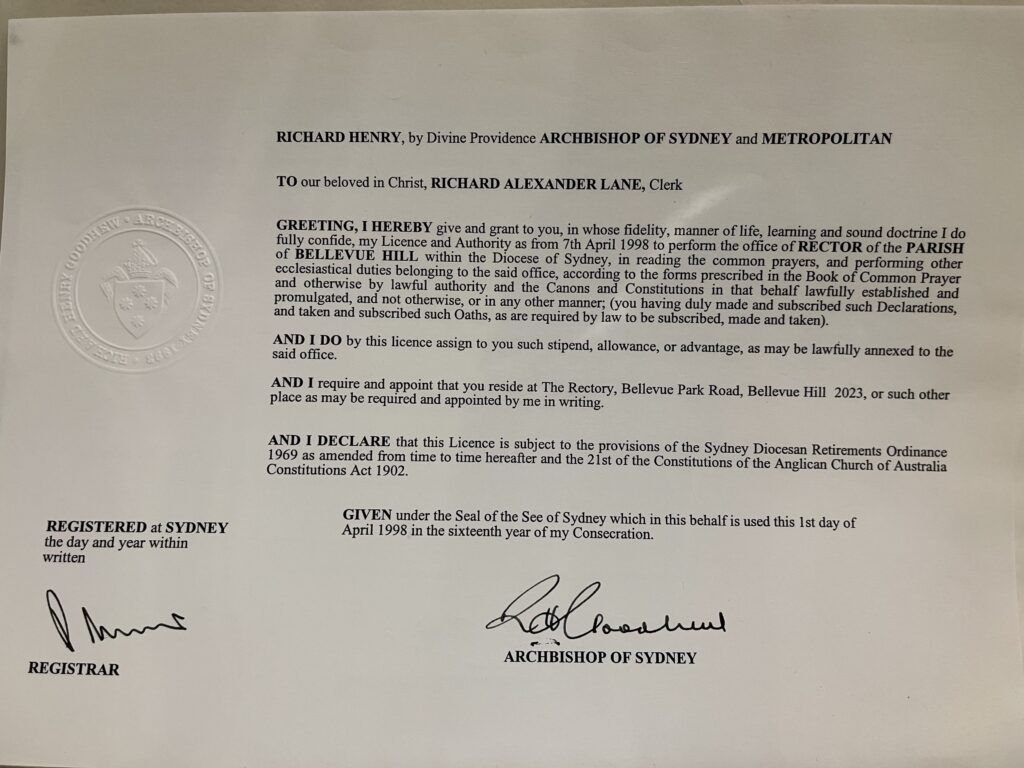 "But God chose what is foolish in the world to shame the wise; God chose what is weak in the world to shame the strong." (1 Corinthians 1:27).